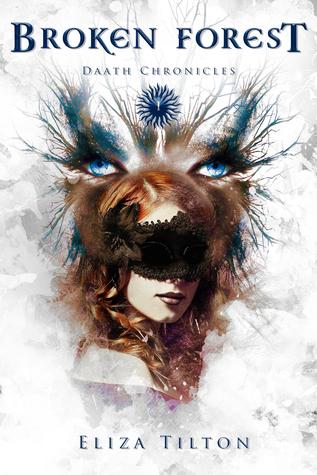 Genre: Fantasy, Young Adult
Publisher: Curiosity Quills Press
Date of Release: May 1, 2013
Page: 241 (ebook)
My Rating: ★★★★☆
"Hopeless he'll never be more than the boy who didn't save his brother, 17-year-old Avikar accepts his life as the family stable boy, trying to forget the past. But when his sister, Jeslyn, is kidnapped, the thought of losing another sibling catapults him on a desperate quest. With his best friend by his side, and using the tracking skills he learned from his father, he discovers Jeslyn has been taken, kidnapped by one Lucino, the young lord of Daath, a mystical place thought only to exist in fables.
And Lucino has plans for Jeslyn.
His shape-shifting brethren feed off the auras of humans, and Jeslyn's golden hue is exactly what Lucino needs to increase his power. The longer it takes Avikar to reach her, the more entranced she becomes with Lucino's world, and the harder it will be for Avikar to set her free.
He failed his family once. He won't fail again."
Broken Forest by Eliza Tilton (Good Reads)
**May contain spoilers**
I received this book by Curiosity Quills Press in exchange for an honest review.
At first, I struggled to get into this book; it was slow to pick up. I wasn't even sure I was going to enjoy the book but I was determined to try. I was glad my reluctance to give up on any book was strong enough and well rewarded.
I must applaud Ms. Tilton, because one thing I know is very difficult to write in is separate point of views. Especially when you add a third point of view into the mix. Bravo for her going to that length and succeeding at it! I enjoyed the switch between each character.
We start the book with Avikar, who seems to lead the book a bit. He's a typical teenage boy, feeling trapped by his parent's expectations of him and by his own self-imposed guilt of losing his brother to a tragedy.
Jeslyn is Avikar's sister and the second POV voice in this book. Since the tragedy, she and Avikar have grown apart. Jeslyn seems like the typical, normal teenage girl of her time. Caring for the youngest siblings and planning her future with her beau (who happens to be Avikar's best friend Derrick). That is until she is kidnapped by strangers.
When Avikar learns of this, he rushes off with Derrick, determined to rescue her and to not fail his family again. It's too bad his family didn't share in their grief and help him to see that the loss of his sibling was an accident.
With Jeslyn's capture, we then meet the third point of view, Lucino and the seemingly mythological city of Daath. Lucino is the reason that Jeslyn and Avikar believed Daath to be a myth.
Lucino is a right creep. Even without knowing about his shape-shifting ability, he's a snake. He kidnaps pretty girls from all over, looking for a specific golden aura that his species feeds off of and Jeslyn happens to be one of those.
It seemed that Jeslyn was naive and immature in her dealing with Lucino, but Lucino applied all the typical tricks to convince someone who is vulnerable that they're not wanted by anyone but them. Lucino is also not typical of Jeslyn's world, so she wouldn't know what kind of monster really lurked beneath the surface.
However, I had a bit of a love/hate relationship going on for Lucino. I loathed him for keeping Jeslyn from her family but loved him a bit when he started to show his humanity towards Jeslyn.
It will be interesting to see where Jeslyn and Avikar go from here. Will Jeslyn go home and marry Derrick, start her life or has Lucino changed her for life? What of Lucy? Was Lucino strong enough to survive his execution? Ahh answers!
Will be cross posted at Good Reads.
Meet the Author:
 Eliza graduated from Dowling College with a BS in Visual Communications. When she's not arguing with excel at her day job, or playing Dragon Age 2, again, she's writing. Her stories hold a bit of the fantastical and there's always a romance. She resides on Long Island with her husband, two kids and one very snuggly pit bull.
Eliza Tilton Website
Where to Buy:
Amazon
Barnes & Noble
Book Depository
Indie Bound