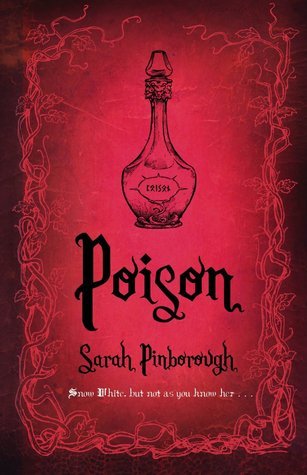 Genre: Fantasy, Retelling, New Adult
Publisher: Gollancz
Date of Release: April 18th, 2013
Pages and Format: 208 pages; ePub (bought on Kobo)
My Rating:

"A beautiful, sexy, contemporary retelling of the classic Snow White fairy tale, illustrated by Les Edwards.
Poison is a beautifully illustrated retelling of the Snow White story which takes all the elements of the classic fairy tale that we love (the handsome prince, the jealous queen, the beautiful girl and, of course, the poisoning) and puts a modern spin on the characters, their motives and their desires. It's fun, contemporary, sexy, and perfect for fans of Once Upon a Time,Grimm, Snow White and the Huntsman and more."
So if you were expecting this to be a young adult friendly novel, it's not. Warning: Sex early on!!
This an interesting retelling for sure. All of us grew up on Disney princesses but this is definitely not the Disney Snow White by any means. If you've had the chance to read the Brother's Grimm fairy tales, it's more along the lines of that with a modern twist.
The Evil Queen is named Lilith in this book. She's still the same ol' jealous of the younger beauty that is Snow White. But she isn't exactly evil, just a young woman married to an old man and is unhappy with her placement in life. She uses her skills to get what she wants and needs out of her husband and others. She genuinely seems interested in reshaping the wild Snow White, although it doesn't go according to plan for her.
Snow White, ah, she is truly wild. She drinks like a man, dresses like a man, rides like a man. She is spoiled and has been left to her own devices for too long. She balks at her step-mother's attempts to change her. Even when she is presented with this handsome prince and he offers her marriage, she just does it. Of course that ends with a serious consequence.
The twist however, really cements this as a modern retelling of Snow White. It's interesting to say the least.
Ms. Pinborough could give the Brother's Grimm a run for their money with that ending.
Where to Buy:
Kobo | Amazon CAN | Amazon US