Genre: Novella, Science Fiction
Publisher: Self-Published
Date of Release: February 6, 2016
Pages and Format: 63 pages; ePub
Links: Author Website, Twitter, Blog, Good Reads
My Rating: 
Summary:
"Amoli is a mysterious man with an even more mysterious past. During a recorded session with a psychiatrist, he reveals his perplexing story about survival, hope, ancient civilizations, and cosmic adventures."
I received this eBook from the author in exchange for an honest review. 
This was an unusual novella. Very reminiscent of the Twilight Zone with alien abduction and an unusual story to boot.
Amoli and two others managed to escape being abducted by the aliens and strove to continue living on their island, when they happen upon one of the aliens. After the alien had fallen into a trap, the other villager tries to rescue him and they decide to bring him home which means boarding the alien ship. They find out from their families that they are descendants of the aliens and were removed from their island to protect them. From then on, Amoli goes back to Earth and somehow manages to live for many years and sit down with doctors to tell his story.
It was an interesting tale, but it took a long time to become interesting. The story was pretty bloated with unnecessary and irrelevant details, including a stab at romantic feelings for the one female villager. It might seem important to add those details, but it tends to turn the pace of the story to sludge. It ends rather abruptly as well, just when it started to get pretty good.
Kudos to the author, though, for I love Twilight Zone-esque stories!
Where to Buy:
About the Author: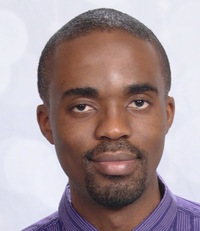 Software Engineer at day.
Writer at night.