Welcome to Teaser Tuesday, the weekly Meme that wants you to add books to your TBR, or just share what you are currently reading. It is very easy to play along:
• Grab your current read
• Open to a random page
• Share two (2) "teaser" sentences from somewhere on that page
• BE CAREFUL NOT TO INCLUDE SPOILERS! (make sure that what you share doesn't give too much away! You don't want to ruin the book for others!)
• Share the title & author, too, so that other TT participants can add the book to their TBR Lists if they like your teasers! Everyone loves Teaser Tuesday.
My Teaser:
21%
Bryce chuckled. "Okay Bobby. But I'm guessing he never made it to Hell. Fortunately, for the zombies."
Bobby nodded. "Yeah, they probably were tired of playing our game. They kept losing."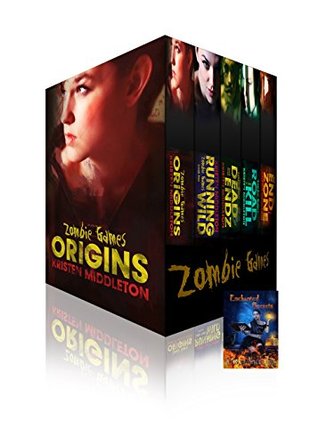 Seventeen-year-old Cassandra Wild thought that living in the chaos of her mother's home daycare and dealing with new feelings for Bryce, her martial arts instructor, was a struggle until her world turned upside down. When an untested vaccine kills more than just a rampant flu virus, Cassie learns how to survive in a world where the dead walk and the living… run!
This YA story is a lighthearted adventure filled with zombies, butt-kicking teenaged girls, a man obsessed with video games, an annoying but totally HOT karate instructor, and humor when needed.