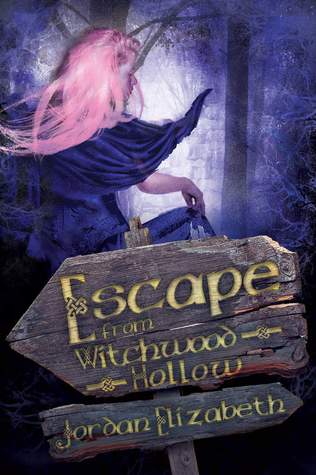 Genre: Fantasy, young adult, historical
Rating: ★★★★☆
After losing their parents to the terrorist attack on the Twin Towers, fifteen year old Honoria and her brother escape New York City to a small farming town of Arnn with their aunt and uncle.
It seems like a typical farming community but the locals know the legend and steer clear of the forest named Witchwood Hollow.
Lured there by two new friends, Honoria finds hope in the forest where others had found nothing more than loss.
I was given this eBook in exchange for an honest review.
It seems to me that Honoria was one of the only people who was able to enter Witchwood Hollow and return to every day life. In her adventure into the thicket, she awakened the witch and the souls that were trapped there. The story then becomes a three part story involving the witch herself, a young woman named Albertine and of course Honoria's story as well.
I think I read this book in as little as two days, as I was especially drawn to the witch and Albertine's stories. Although there was little back story on the witch, Lady Clifford other than she was chased into the forest by her brother-in-law and another man. I would have loved to have a little more about Lady Clifford herself. Find out who she was before, how she came to America, and so on.
My only issue really was that I didn't connect to Honoria. I felt, in some manner, her story was a little out of place in the story itself. However, her story did connect in the end with a relation that tied her to Albertine and Lady Clifford.
I especially enjoyed the twist of Albertine/Allison. But it was sad to see that the story was quickly ended and I would have loved to have seen Albertine's story progress from her deal with Lady Clifford.
I would definitely love to read further into Witchwood Hollow if more novels were written featuring the forest and it's witch. I would definitely read more from Jordan Elizabeth!
Review will be cross posted at GoodReads.
Review was cross posted at Shh I Am Reading Tumblr 
Where to Buy
Amazon

Publisher
Curiosity Quills